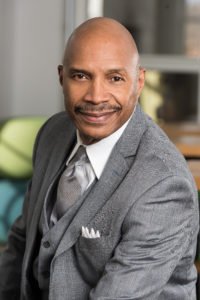 Rodney Washington 
Financial Management and Funding
Rodney Washington is Vice President – Wealth Management Financial Advisor at UBS.  UBS AG is a Swiss global financial services company, incorporated in the Canton of Zurich and co-headquartered in Zürich and Basel
As a Financial Advisor, Rodney Washington provides financial planning solutions for individuals, service professionals, non-profit organizations and business owners. Rodney will develop a customized plan to meet the needs and goals of each client and coordinate the process of experts in Financial Planning, Estate Planning, Banking Solutions, Mortgage Planning, Insurance Planning, and Retirement Planning.
Rodney has 20 years of experience in the financial services industry. He started his career with Lynch, Brown & Associates before joining American Express. After several years as planner with America Express Rodney joined Paine Webber which later became UBS.
Rodney was dual major at Thomas Moore College before earning a Master's Degree in business.
He lives in New Albany, Ohio with his wife Robin and two sons, Deon and Justin.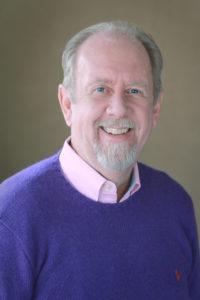 Dr. Robert Jarvis
Educational Programming and Development
Dr. Robert Jarvis currently serves as the Director of Equity Leadership Initiatives for the Penn Center for Educational Leadership in the Graduate School of Education at the University of Pennsylvania. He brings to his role many years of experience in educational leadership and professional development training and consultation in education, business and industry. His current professional interests revolve around working with regional school administrators and teachers in better addressing the learning needs of diverse learners through district-wide leadership, policy and instructional development.
Dr. Jarvis developed and currently provides leadership to the Delaware Valley Consortium for Excellence and Equity, the New Jersey Consortia for Excellence Through Equity and Long Island Consortia for Excellence and six collaborative inquiry and professional development based organizations that are dedicated to supporting over 100 New Jersey, Pennsylvania, and New York member districts in effectively building their capacities to open doors of opportunity and accelerate the success and achievement of each and every one of their students. When first coming to Penn he served as the manager for the SE Pennsylvania Standards Consortium working with 40 districts in Pennsylvania and New Jersey in support of their efforts in effective implementation of their standards-based education programs.
Earlier in Bob's career he served as Associate Director for the Office of Professional Development in the School of Education at Syracuse University, as Dean of Academic Affairs at Remington College in Lafayette, Louisiana, as Assistant Professor of Education and Director of Outreach Programs for the School of Education at the University of Portland, as Coordinator of Learning Assistance Services at the University, and as a School Psychologist with the Portland, OR School District.  In Portland he administered and developed highly successful graduate degree programs in educational leadership and instructional development for K-12 teachers and administrators offered throughout Oregon, Washington, Canada, Hawaii and Guam.
Dr. Jarvis holds a B.S. degree from Western Oregon State University in Psychology and Corrections, and Masters and Ph.D. degrees in Educational Psychology from Michigan State University.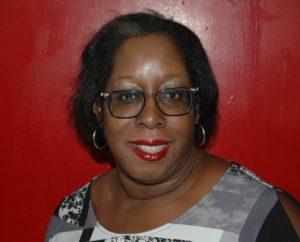 Judy Belton
Board of Education Liaison 
Judy Belton is a Mortgage Compliance Examiner at Wells Fargo Bank.  She has 20 years of experience in the mortgage compliance industry. She started her career as a Quality Control Specialist at PHH Mortgage. After six years, Judy continued her career at TD Bank as a Quality Control Auditor in Retail Lending.  Her career also includes contracted loan examinations for ICS Risk Advisors and Aklero Risk Analytics.
Judy is an active community leaders. She currently serves as a School Board Member for Palmyra School District Board of Education and is Secretary for the Palmyra Community Center Programming Board.  Judy is also a Community Emergency Response Team member for Tri-Boro CERT.
Judy holds a Bachelor of Science Degree in Business Management from Fairleigh Dickinson University.
She lives in Palmyra with her husband, Clarence and 4 children, Sharmaine, Jenelle and twins, Dominic and Natalie.