Clarence B. Jones "I Have a Dream" Scholars – Given each year, starting in 2013, to an outstanding graduating male student from Palmyra High School that represents excellence in advocacy and public service.  From 2018, the CBJ Scholars will include a male and female each year.  Angelica Johnson was the first female CBJ Scholar.  This award is given to a student that comes from a working class family or non-traditional family who has instilled high expectations in their child and has been accepted to an university or college.  This student demonstrates honorable qualities such as dedicating himself to the pursuit of personal excellence, avoiding adverse conduct and understanding in life there are no "free-passes." This student is a visionary who has the ability to dream and see the world as a place of unlimited possibilities and creates that environment wherever he/she goes.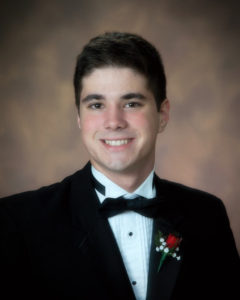 At a young age, Colin Cattell is the embodiment of altruism and social advocacy. Along with excelling academically in high school, Colin not only seeks out ways to enhance the life of his family and friends but is active in his community assisting in small and significant ways. Along with shoveling snow for neighbors in the winters, Colin recently produced the documentary, 1851 Riverbank Manor which includes groundbreaking research about ties to the Underground Railroad and his hometown of Riverton, New Jersey.
Read More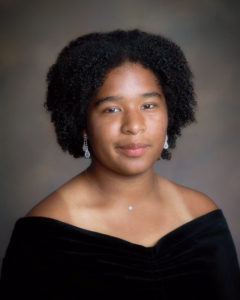 Angelica Johnson is the first female student to become a Clarence B. Jones Scholar.   In 2018, the Dr. Clarence B. Jones Institute for Social Advocacy expanded its scholarships to include females students.   Angelica is an exceptional student who excels in academic, athletics, fine arts and serving others. 
Read More